Scalloped Butterfly Wing Necklace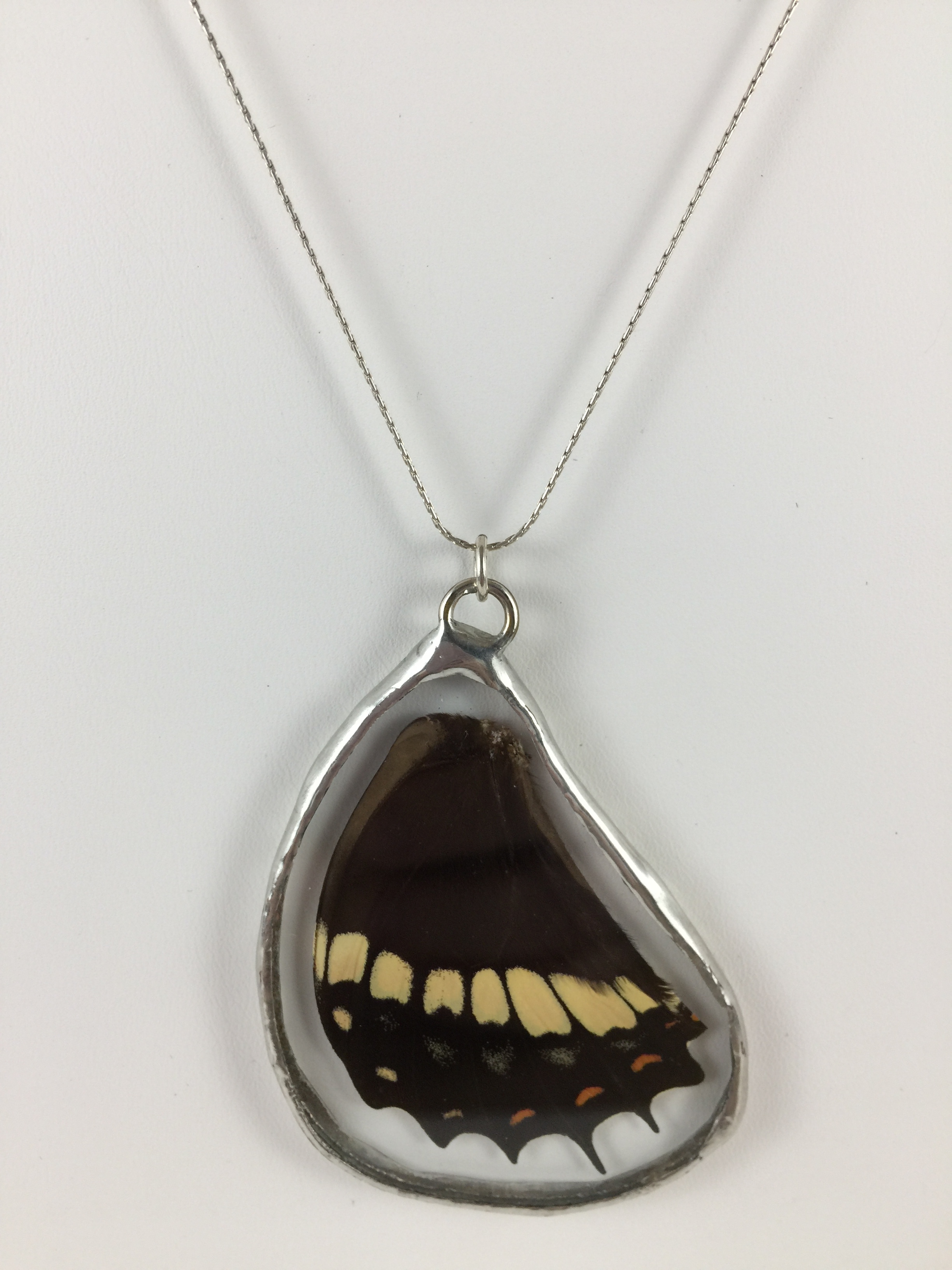 Scalloped Butterfly Wing Necklace
Available at Gurvin Jewellers in Vancouver, BC.
Hand made scalloped butterfly wing pendant necklace.
Made with glass, real butterfly wing, and soldered using stained glass art techniques. Solder is a jewelry grade, high silver content, lead-free solder.
Chain, lobster clasp, and jump rings are all sterling silver.
Chain is 27 inches long. Pendant is 2.5 inches high, and 1 7/8 inches wide.