Monarch Style Butterfly Wing Earrings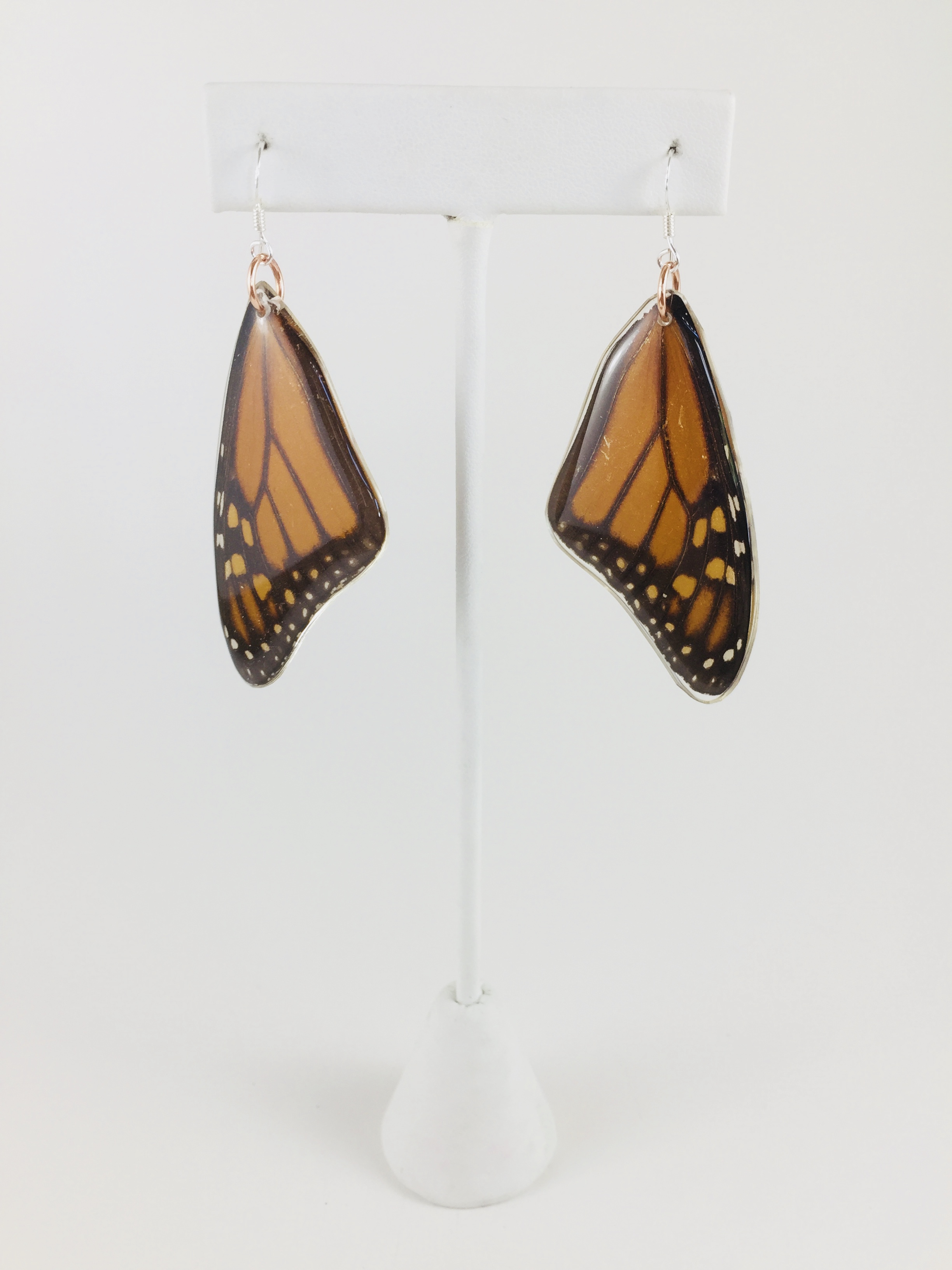 Monarch Style Butterfly Wing Earrings
Available at Gurvin Jewellers in Vancouver, BC.
Monarch style butterfly wing earrings. These are NOT actual monarch wings, but a species that appears similar (there are several different species that do).
Real butterfly wings are heat sealed in recycled plastic, then coated front and back with a crystal clear resin for durability and shine. Set on sterling silver shepherds hooks with copper jump rings.
Earrings measure 2.75 inches long and 1 1/8 inches wide.
sold out