Madagascar Circular Resin Necklace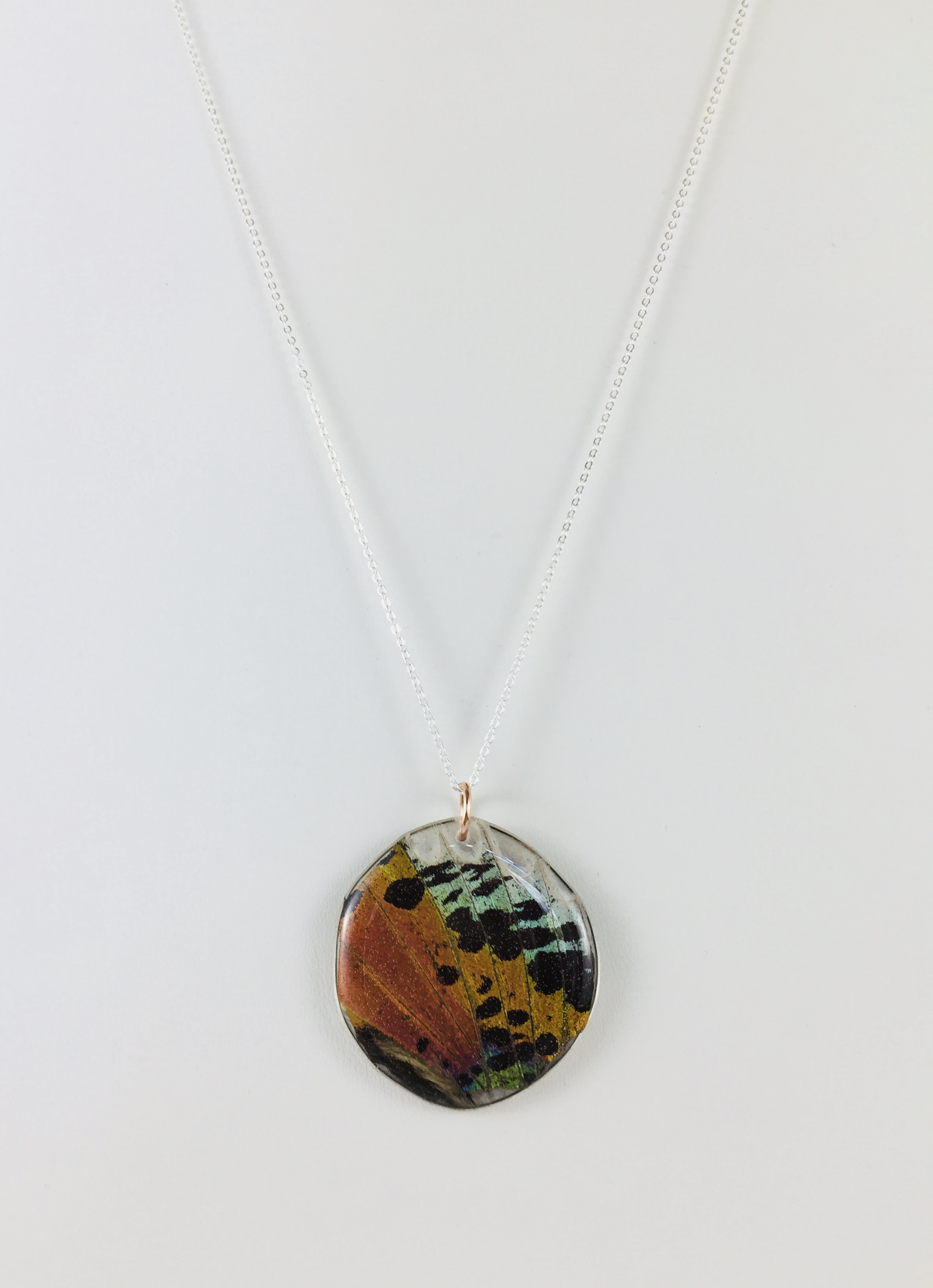 Madagascar Circular Resin Necklace
Madagascar Sunset moth resin necklace.
Real moth wing is heat sealed in recycled plastic, then coated front and back with a crystal clear resin for durability and shine. Set with copper jump ring, silver plated brass chain & lobster clasp.
Pendant measures 1.5 inches long and 1.25 inches wide. Chain measures 20 3/8 inches long.
sold out