Double Pendant Spotted Butterfly Wing Necklace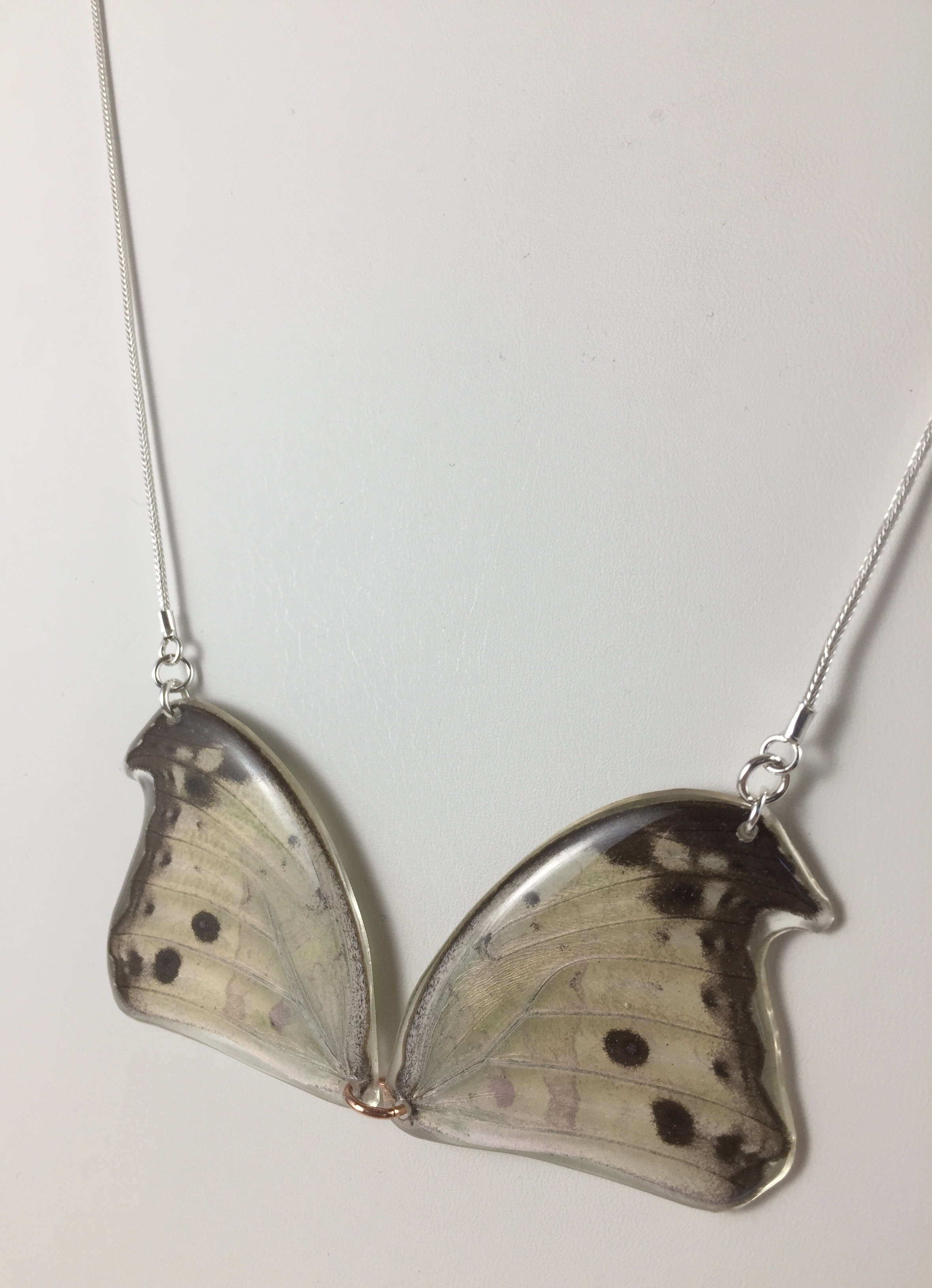 Double Pendant Spotted Butterfly Wing Necklace
Available at Gurvin Jewellers in Vancouver, BC.
Sterling silver double pendant spotted butterfly wing necklace.
Real butterfly wings are heat sealed in recycled plastic, then coated front and back with a crystal clear resin for durability and shine. Set on a copper jump ring with sterling silver chain & findings.
Pendant measures 3.5 inches wide and 1.5 inches high. Chain measures 23 inches long.
sold out