Yellow Butterfly Wing Pendant Ring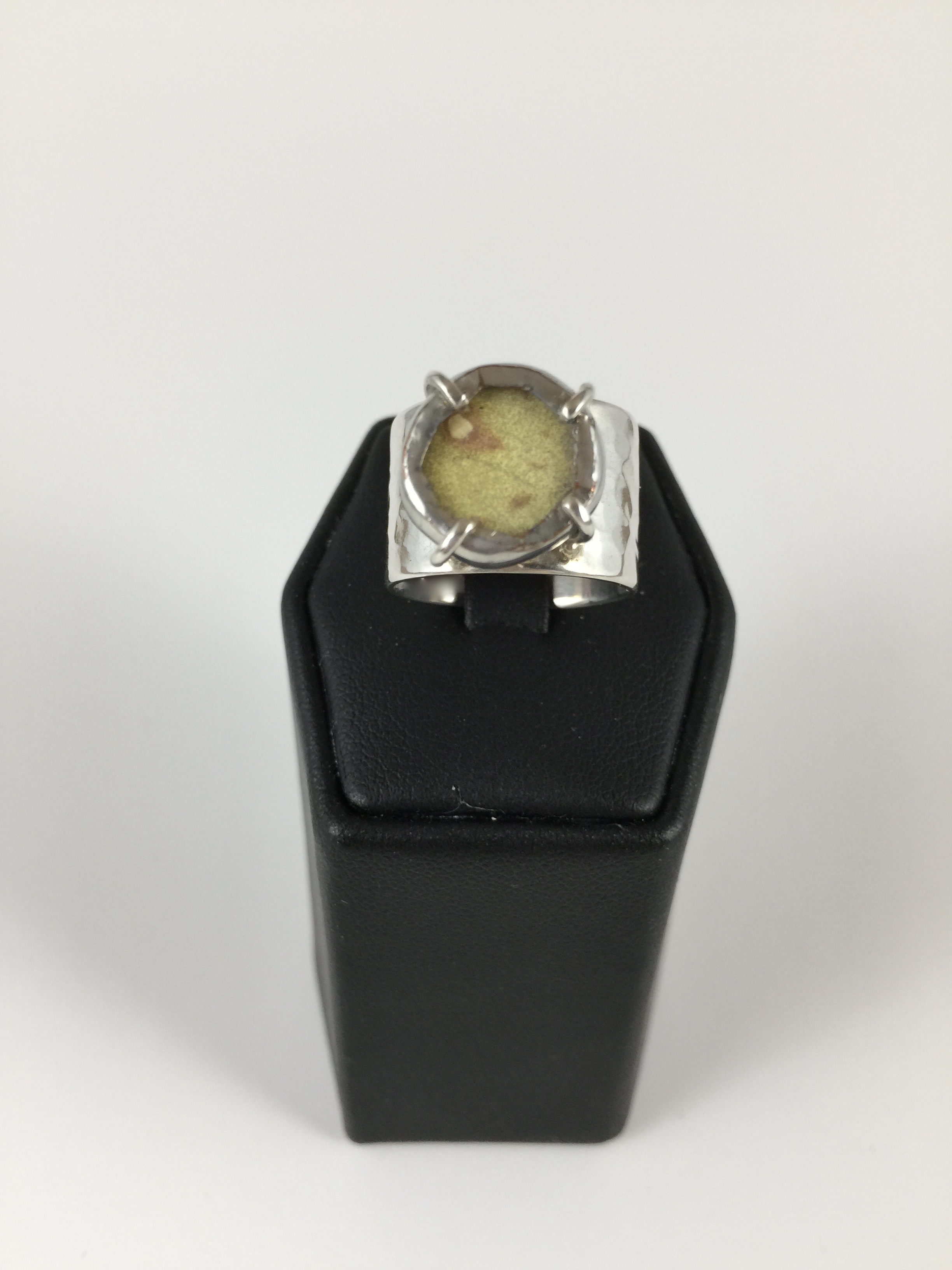 Yellow Butterfly Wing Pendant Ring
Available at Gurvin Jewellers in Vancouver, BC.
Hand made, real butterfly wing pendant ring.
Butterfly wing pendant made with glass, real butterfly wing, and soldered using stained glass art techniques. Solder is a jewelry grade, high silver content, lead-free solder.
Sterling silver band measures 12mm in width.
Size 7.
Prong setting is 9mm high.